FEATURED ITEMS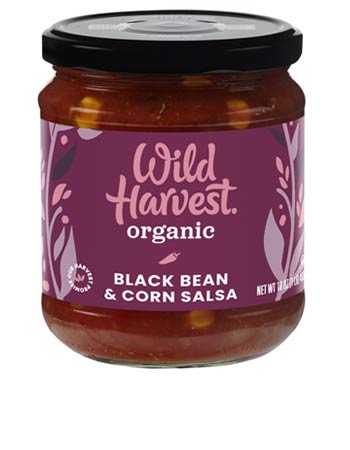 PANTRY
WILD HARVEST ORGANIC BLACK BEAN & CORN SALSA
Dip into this delightful twist on the traditional salsa. A tasty medley of ingredients, Wild Harvest Black Bean & Corn Salsa flavors tortillas, tacos, and burritos with unimaginable goodness. This mildly spiced salsa is made with non-GMO ingredients—all organic!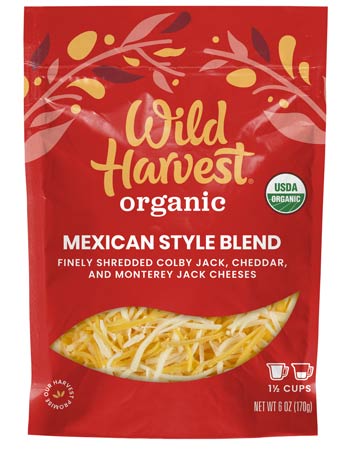 DAIRY
WILD HARVEST ORGANIC FINELY SHREDDED MEXICAN STYLE BLEND CHEESE
Add authentic taste to all your favorite Mexican dishes. Organic Wild Harvest Mexican Style Cheese blends finely-shredded Colby Jack, Cheddar, and Monterey Jack. The zesty flavors are perfect for tacos, enchiladas, quesadillas, and nachos. Sprinkle it on rancho huevos and taco salads, too!